Olympia Apotheke
Stauffacher
In our district pharmacy we are also specialized in the procurement of international drugs. We can order most medicines in the world or organize an alternative for you. We also offer various medical services at this location.
Serviceleistungen
Blood glucose monitoring
Persistent fatigue? Feeling unwell? Vision problems? Thirst or frequent urination?
A blood glucose test will tell you whether there is a risk of diabetes. One drop of blood is enough for this. We will measure your spontaneous blood sugar (fasting or not). If you would like a longer-term overview of the last 3 months, we will measure your 3-month sugar. This must be done fasting.
Price 3-month sugar
CHF 39.-
Registration
without advance notice
Blood pressure measurement
Unhealthy diet, stress, overweight and smoking are among the risk factors for high blood pressure. By regularly measuring your blood pressure, you can react early on.
Required time
ca. 10-15 Min
Registration
no advanced notification needed
Breast pump rental
New mothers learn about the advantages of the innovative technology of the Medela Symphony breastpump while still in hospital.
Swiss maternity clinics use Symphony as standard due to its reliability and quality. With us you have the possibility to rent the breastpump. With a valid prescription, we can settle the rent directly with your health insurance company.
Daily rental costs
CHF 3.45.–
Registration
without advance notice
Cystitis check
Does it hurt when you urinate? Passing frequent, small amounts of urine?
An active sex life, cold, a wet swimming costume, but also stress and exhaustion can cause cystitis. Our cystitis check will show you if a bacterial infection is present.
Registration
without advance notice
Measuring compression stockings
Healthy legs? Pregnant? Spider veins or varicose veins? Risk of thrombosis?
With compression stockings you can actively do something for the health of your legs. They help to get tired and heavy legs going and prevent or alleviate varicose veins and serious venous diseases. To ensure that the compression stockings work and fit optimally, we will take a personal measurement.
Required time
(come best in the morning)
Registration
without advance notice
Morning after pill
The risk of becoming pregnant after a contraceptive failure is usually 5.5 percent. However, it can be reduced to as little as 0.9% by taking the morning-after pill. In order to achieve the greatest effect, the pill should be taken as soon as possible, but at the latest after 5 days.
Price
CHF 20.– (excl. morning-after pill)
Required time
10 – 15 Min.
Regristration
no advanced notification needed
Rotpunkt customer card
Your loyalty will be rewarded. With the Rotpunkt customer card you collect valuable bonus points when you shop. Unfortunately, we cannot grant you bonus points on prescription and cash register medication.
As soon as your points account has a balance of 1000 points, the bonus amount of CHF 10.00 will be paid to you in cash.
Apply for a customer card at your next visit.
STU Card
Those who have a STU-Card benefit from various discounts at the Victoria Pharmacy Zurich:
20% all year round on 3- and 6-month packs of the contraceptive pill
20 % on condoms
15 % on the whole VICHY range
10 % on the whole range of our pharmacy
Travel advice from A - Z
We advise you from a medical point of view about your next long-distance journey and prepare a personal travel dossier with the latest recommendations regarding vaccinations or malaria prophylaxis for your travel destination.
Below you will find a selection of medicines for the therapy or prophylaxis of travel complaints.
Zeitaufwand
ca. 30 Minuten
Anmeldung
Am besten mit kurzer Voranmeldung
Vaccination service
Flu vaccination, hepatitis A+B, diphtheria, tetanus, pertussis, poliomyelitis or tick vaccination. Do you need a vaccination?
We carry out the vaccination safely and without complications. Primary vaccinations, follow-up vaccinations and booster vaccinations can be given in our pharmacy.
Price
CHF 20.– (excl. vaccine)
Registration
without advance notice
Wound Care
In the case of an acute or chronic wound, it is important to avoid infection and unsightly scarring. Professional wound care guarantees effective, lasting wound healing. The important thing is: the faster, the better.
Price
CHF 10 – 15.– (depending on the effort)
Required time
10 – 20 Min.
Registration
without advance notice
Our Brands
In our pharmacy on Badenerstrasse, we offer you a wide range of selected brand products in which we have trusted for many years. We carry among others articles of the following brands:
The team on site
Our multi-lingual team is continuously educating itself and is always at the cutting edge of science. Due to our cooperation with leading clinics as well as with pharmacies in Switzerland and abroad, we are familiar with the most up-to-date therapy methods.
Meret Egloff
Pharmacist, CEO
Charlotte Bischoff
Apothekerin
Martina Joncic
Apothekerin
Sanja Cvetkovic
Pharmaceutical assistant
Nuria Garcia
Pharma-Assistentin
Igballe Selmanaj-Azizi
Pharmaceutical assistant
Denise Wieland
Pharmaceutical assistant
Rotpunkt Promotions
Benefit from our monthly promotions with 20% discount on proven brand products. Compare now and save money with your next purchase.
NeoCitran
Grippe?
NeoCitran bringt Erleichterung bei Grippe- und Erkältungssymptomen. Die Produkte lindern Beschwerden wie Schnupfen, Glieder- und Kopfschmerzen und senken das Fieber.
z.B. Beutel, 12 Stk.
CHF 17.45
Promotion valid until 31. December 2023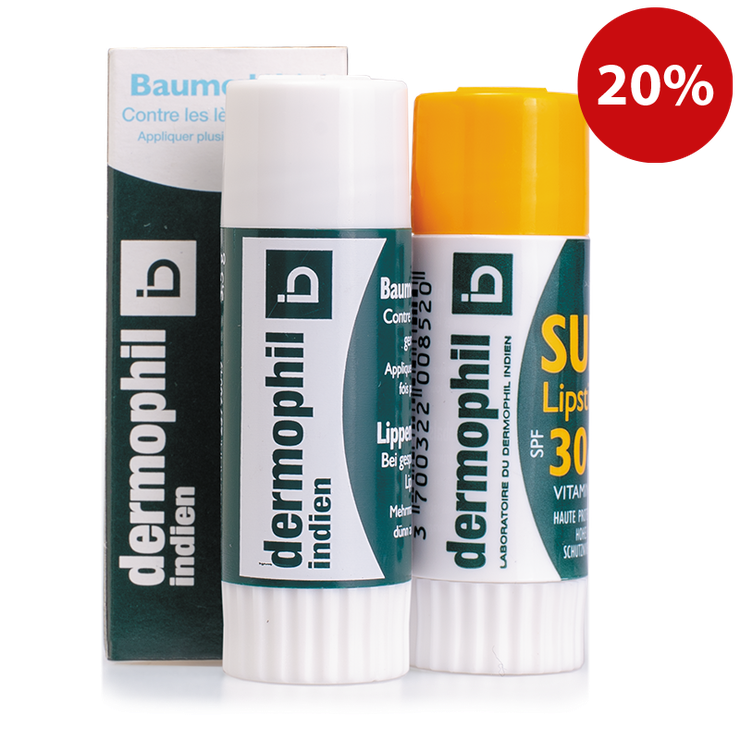 Dermophil
Trockene Lippen?
Schützt und pflegt trockene, rissige oder aufgesprungene Lippen intensiv.
z.B. Stick, 3.5 g
CHF 7.84
Promotion valid until 31. December 2023
Echinafore
Frequent colds?
Increases the body's defenses against susceptibility to colds.
e.g. Forte Tabletten 120 Stk
CHF 15.35
Promotion valid until 31. December 2023
We take care of your health
As a Rotpunkt pharmacy, we stand for attractive savings offers, a wide selection, diverse services and personal, competent advice.